Prospective ACE Teaching Fellows Applicants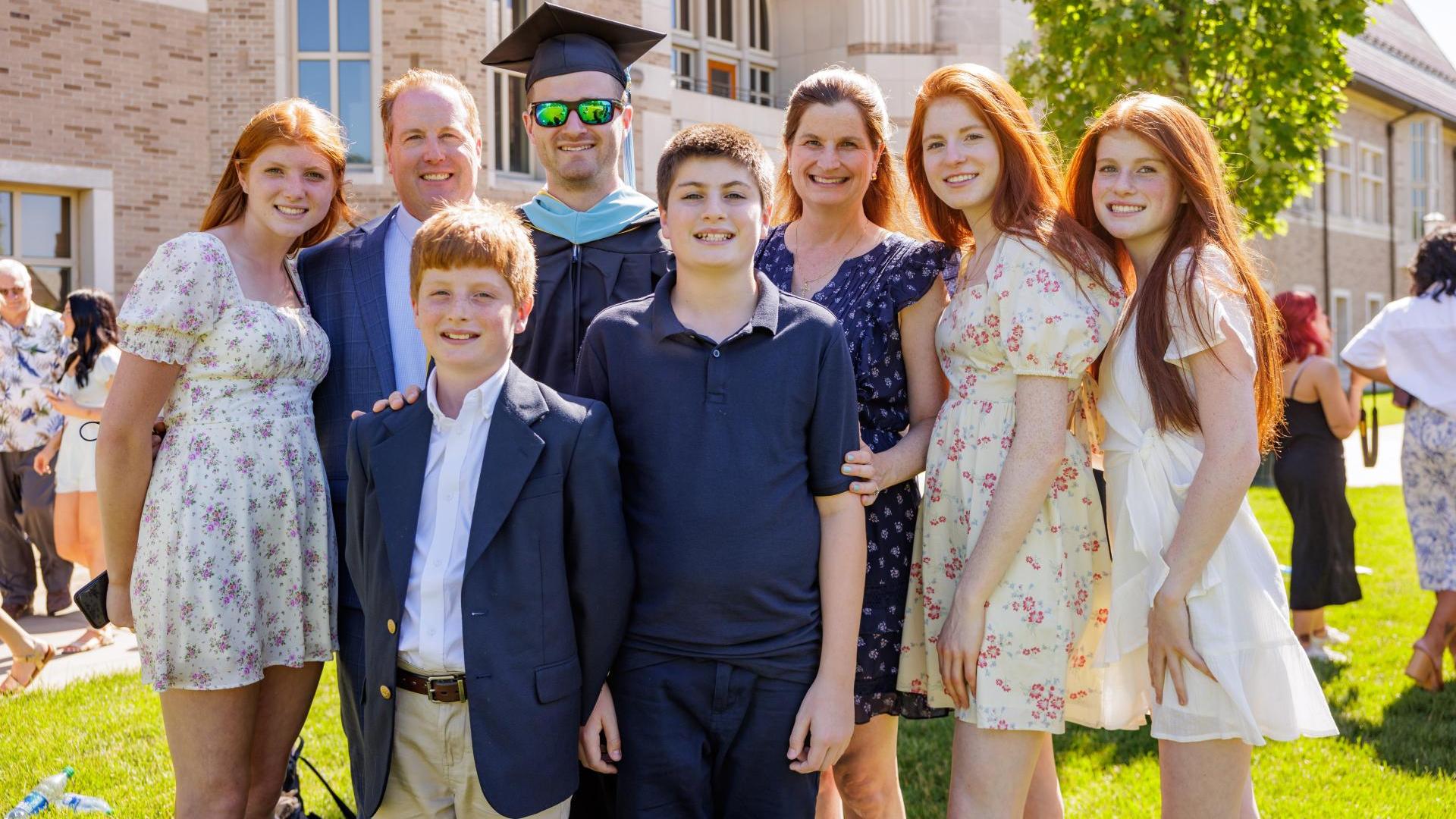 The Alliance for Catholic Education was founded in 1993 to address the need for talented, faith-filled teachers in Catholic schools. For nearly 30 years, ACE has formed college graduates from all academic majors to help transform Catholic education and revitalize marginalized communities. If your son or daughter is considering a two-year fellowship with ACE, it might be helpful to learn more about the unique benefits that the program provides to its members.
What will your child gain from their two years as an ACE Teaching Fellow?
Benefits of ACE Teaching Fellows
In addition to serving in under-resourced Catholic elementary, middle, and high schools, Teaching Fellows earn a graduate fellowship worth more than $100,000.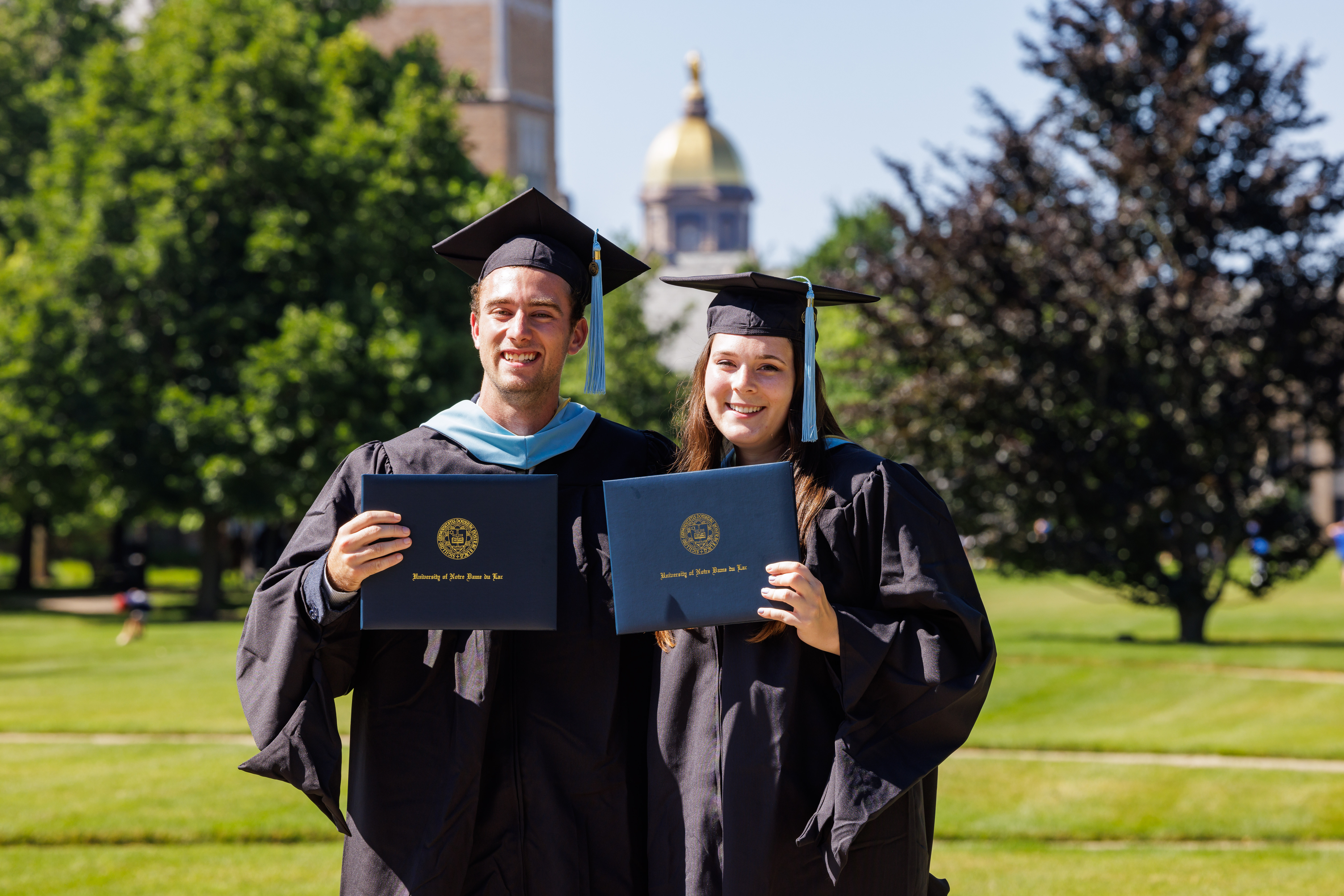 Upon completion of the program, ACE teachers:
During their two years of service, ACE teachers:
Receive a modest living allowance 
Live in affordable housing, arranged by the (arch)diocese in which participants serve
Are eligible for loan deferment and possible partial or complete loan cancellation
How can you child throughout their experience as an ACE Teaching Fellow?
Parent Testimonials
What does the ACE experience look like beyond the classroom?
#SeeWhereACETakesYou
Following their two years in ACE Teaching Fellows, graduates have gone on to lead and serve in some of the nation's most competitive Ph.D., JD, and MD programs; high performing schools and school systems; and prominent ventures in engineering, finance, and other organizations in the non-profit and for-profit sectors. If you're interested in hearing more from our graduates, check out our #SeeWhereACETakesYou recorded panels.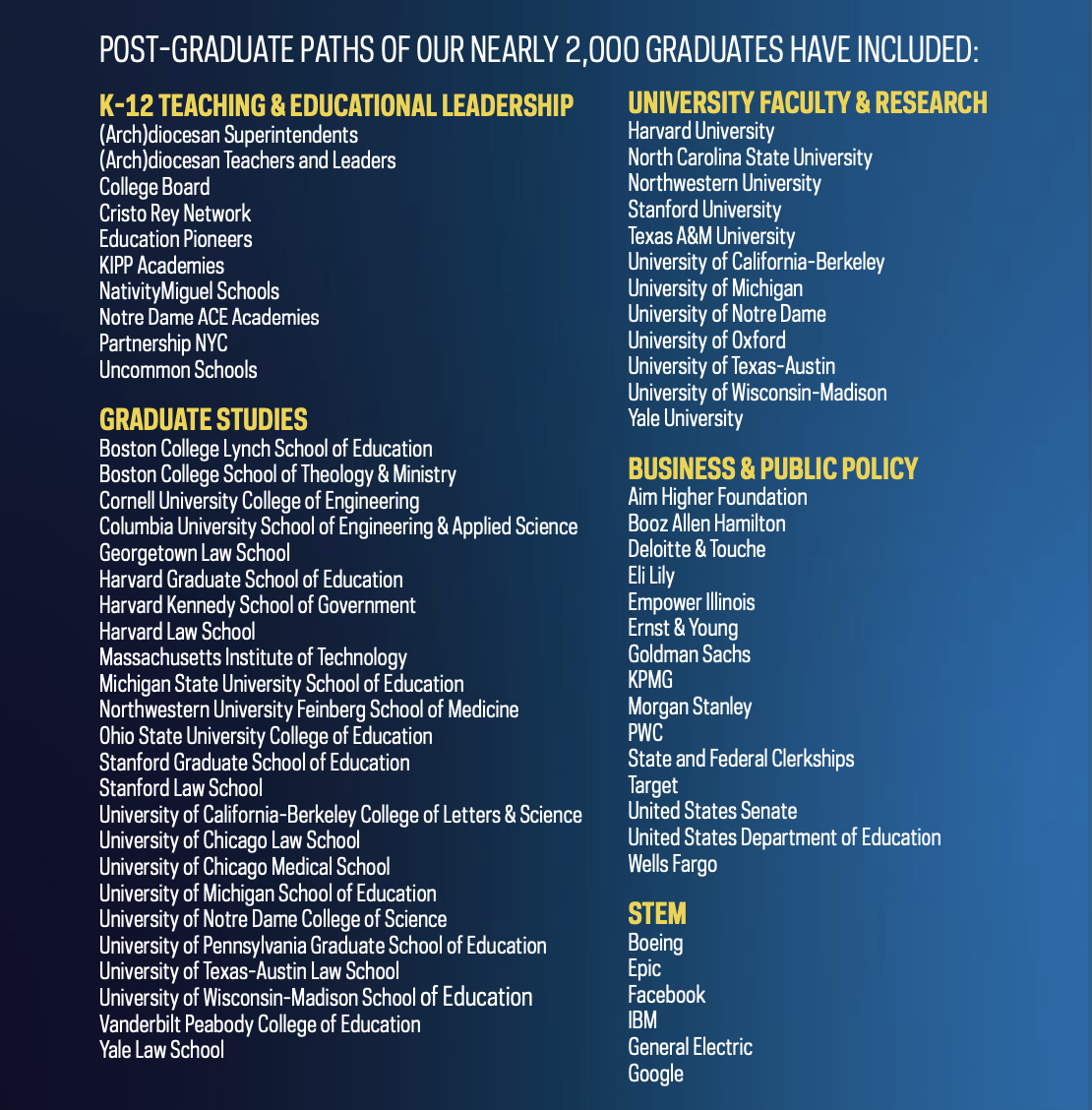 Contact Us
If you have further questions, please reach out to our Associate Director for Recruitment, Michael Comuniello (mcomunie@nd.edu; 574.631.6561).
You're also welcome to visit us in Remick Family Hall on Notre Dame's campus!