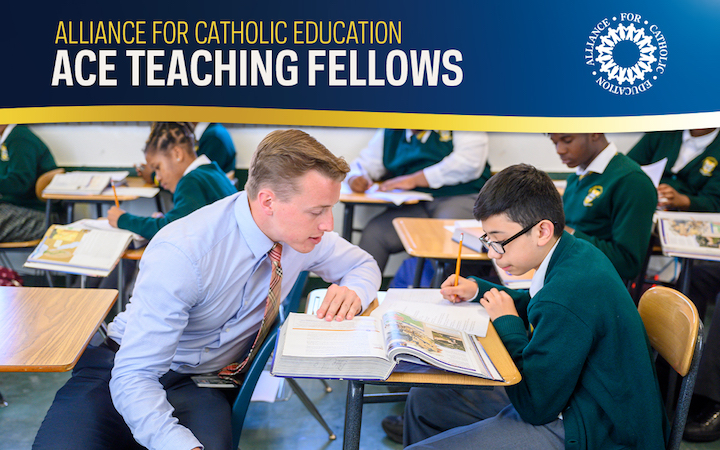 Thanks for your interest in our #WhereACETakesYou series!
The series features a panel of ACE graduates and incoming ACE teachers. We focus on their paths to and from ACE, as well as highlight particular experiences that impacted their decision to pursue this path.
Check out the highlights from last year's series.
We encourage you to look for topics that align with your personal interests and watch the recordings to learn more!
Previous Recordings and Materials
Community in and Beyond the Classroom
Wednesday, March 16th
Service and Spirituality
Wednesday, March 2nd
Teaching
Wednesday, September 22nd
Further Graduate Studies
Wednesday, September 29th
Education Leadership, Policy and Research
Wednesday, October 20th
Engineering, Medicine, and STEM
Wednesday, October 27th
Leadership & Mentorship
Wednesday, March 17, 2021
Faith & Ministry
Wednesday, March 10, 2021
Athletics and Coaching
Wednesday, March 3, 2021
Education Opportunities
Wednesday, February 24, 2021
Service & Immersion
Wednesday, February 17, 2021
Business
Wednesday, November 11, 2020
Medicine
Wednesday, October 21, 2020 
Further Graduate Studies
Wednesday, October 7, 2020
Education Policy & Leadership
Wednesday, September 30, 2020
Teaching
Wednesday, September 23, 2020
Engineering & STEM
Wednesday, September 16, 2020
---
Learn more about ACE Teaching Fellows at ace.nd.edu/teach.