The Mary Ann Remick Leadership Program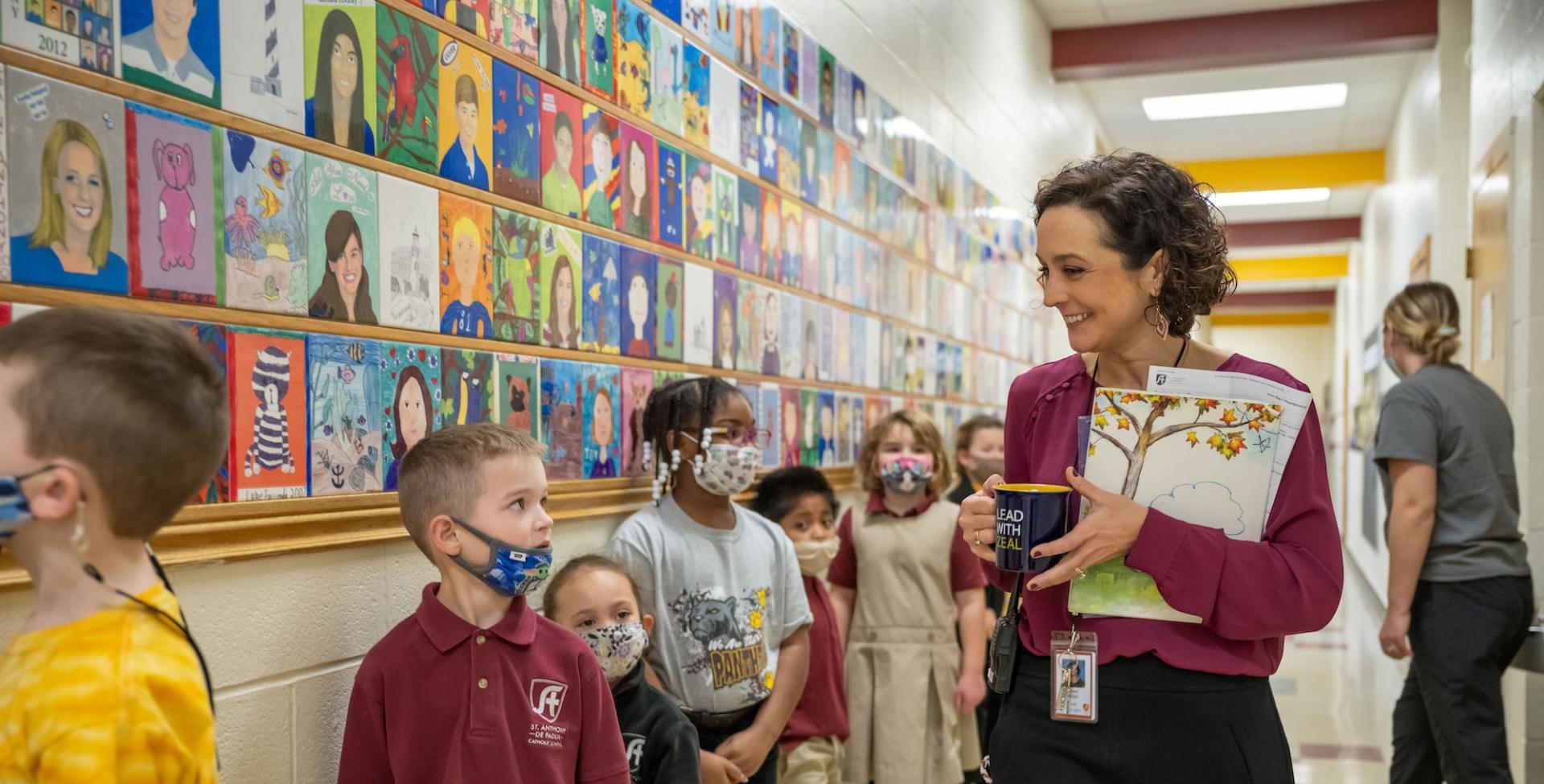 Research indicates that principals really matter, especially given the scope of their impact on schools. It is difficult to envision an investment with a higher ceiling on its potential return than a successful effort to improve principal leadership (Grissom, Egalite, & Lindsay, 2021).  We believe that school leaders drive student success. 
Why Remick?
Why earn your M.A. in Educational Leadership from the Mary Ann Remick Leadership Program?  
As a distinctly Catholic principal preparation program, the formation we provide through the Mary Ann Remick Leadership Program is tailored to address the unique needs facing Catholic schools today.
We understand that there are many programs available to you that offer a similar degree or cohort experience. However, here are three reasons why Catholic school leaders should consider a Catholic school leadership program:
Spiritual Formation. Spiritual formation is encompassed within every aspect of our program. As a uniquely Catholic education leadership program, we form you academically and spiritually to become an exceptional Catholic school leader. Remick Leaders serve as living witnesses to the faith, bringing the Gospel to life through their actions and words.

Financial Support. The University of Notre Dame is committed to financially supporting individuals who aspire to serve as Catholic school leaders. Our program is particularly committed to supporting individuals that teach and lead in traditionally underserved communities.

The Remick Community. Join our network of 450+ Remick leaders serving Catholic schools across the country and around the globe. Our community includes leaders in Catholic schools and (arch)dioceses across the country that are responding to the unique challenges in education today.
Our Mission
The Mary Ann Remick Leadership Program prepares transformational Catholic school leaders who make God known, loved, and served by managing school resources, leading learning, and building robust Catholic school communities.
We believe that nothing is more important for the future of our Church than the quality of our Catholic schools. Nothing is more important for the quality of our schools than the formation of the next generation of Catholic school leaders.
Our schools need transformational leaders who will renew and transform school communities to meet the changing needs of our society and Church for years to come.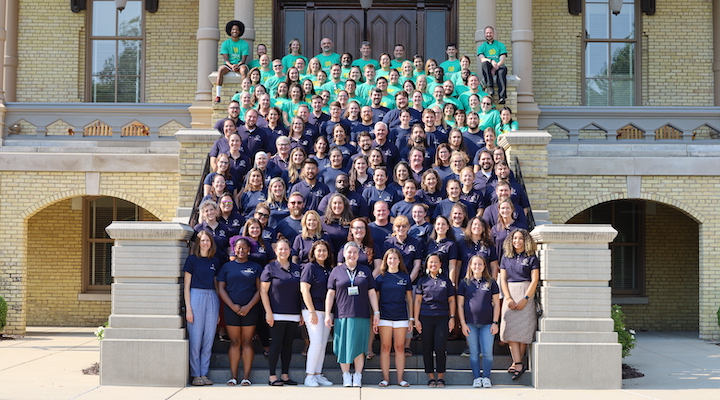 ---
Our Root Beliefs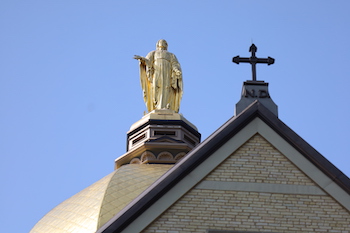 We are led by five root beliefs that guide our mission:
God in all things.
With Christ as their model, transformational leaders invite all members of the school community to a greater understanding and recognition of God's presence in creation and an ever-growing love of God the Creator.
We are disciples with hope to bring.
At a time in which so many communities are fraught with pain and suffering, our leaders lead with a zeal sustained and informed by the love of Christ, which compels them to bring comfort and help to a broken world.
We are made for each other in the image and likeness of God.
Recognizing the inherent dignity of humanity from the very beginning of creation, transformational leaders know and expect all students to learn and excel at the highest level possible.
Excellence happens on purpose.
Constantly aware that the small things matter, transformational school leaders intentionally build strong school cultures rooted in a shared set of root beliefs and directed toward a unified purpose.
School leaders drive student success.
Through collaboration and innovation, transformational school leaders do whatever it takes to ensure that every child succeeds in the classroom, helping them become their truest selves in the image of Jesus Christ.
---
Forming Transformational Catholic School Leaders since 2002
Recognizing the need for transformational school leaders in Catholic schools across the country, the University of Notre Dame's Alliance for Catholic Education (ACE) founded the Mary Ann Remick Leadership Program in 2002. Mary Ann Remick of Rochester, MN, graciously endowed the Program in 2006, making it possible for aspiring Catholic school leaders to receive leadership formation at an affordable cost. In gratitude for Mary Ann's commitment to the future of Catholic school leadership, the program was renamed in her honor.
 

Over the last 20 years, the Mary Ann Remick Leadership Program has become the largest program of its kind, preparing over 468 Catholic school leaders who lead and shape Catholic schools in 42 states and 114 dioceses around the world.
Will you be the next to answer the call?