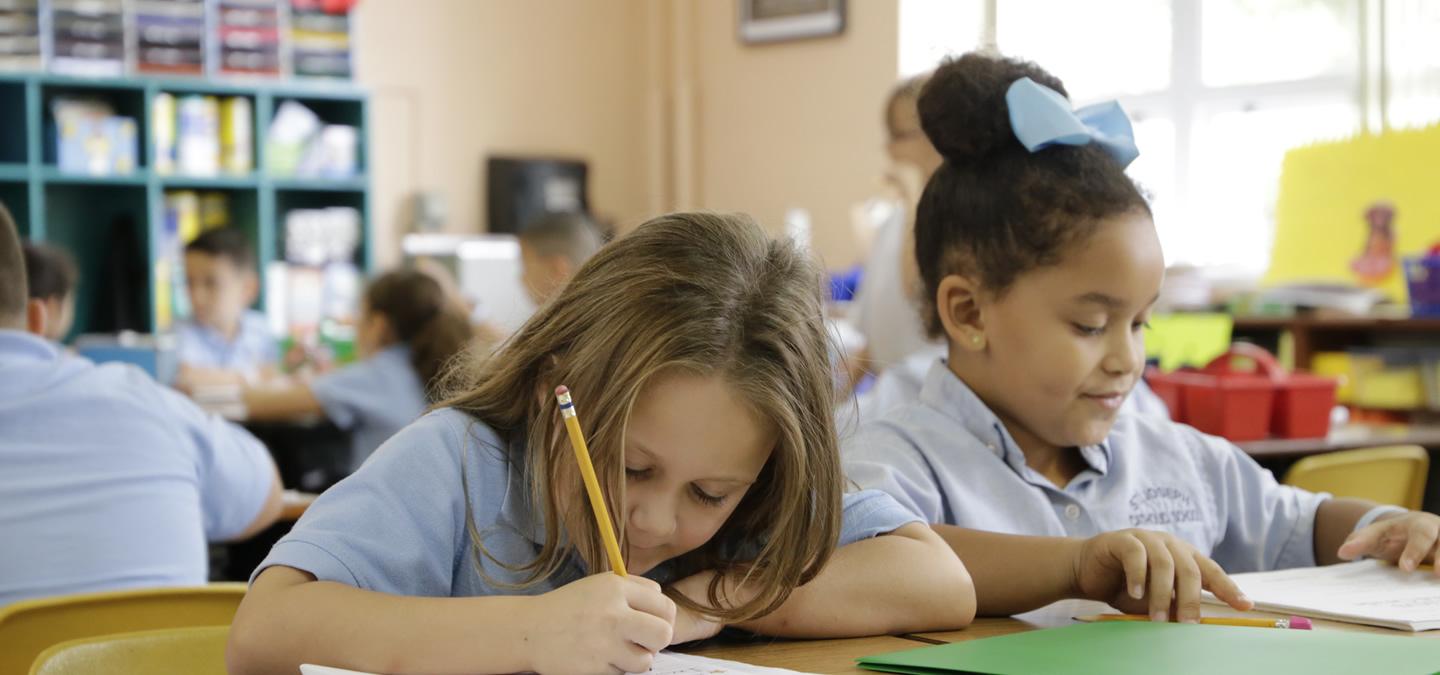 Welcoming, Serving, and Celebrating all Students
Catholic schools are called to serve justly and inclusively ensuring success for all learners. We believe all are welcome, creating a vibrant, Christian community that celebrates the God-given potential of every student. 
Pope Francis calls us to "build an educational relationship with each student, who must feel welcomed and loved for what he or she is, with all of their limitations and potential." Therefore, Catholic schools must do more to embrace their calling to serve all learners, including those who struggle with physical, learning, or behavioral challenges.
PIE 7 Applications are Now Open!
The Program for Inclusive Education (PIE) provides a spectrum of learning opportunities to foster the knowledge, skills, and dispositions for inclusive education through...
We believe
All students are made in the image and likeness of God. Inclusive teachers are animated by the principle of human dignity and celebrate the diverse and exceptional characteristics of each student.
We are called to educate all students inclusively regardless of need. Inclusive teachers imitate Christ the teacher and reach out to the margins of the classroom cultivating Christ's love, acceptance, and knowledge everyday.
Inclusion is intentional. Inclusive teachers are fully invested—building a culture of inclusion encompassing attitudes, skills, and dispositions while responding justly to ensure success for all students.
FREE Inclusive Education Resources!
Sign up to receive more resources from the Program for Inclusive Education and get a free copy of our "17 Strategies for Inclusion", a compilation of trusted resources to help students with academics, behavior, and executive functioning.
Every 2nd Tuesday of the month at 7 pm ET you'll meet members of the PIE Team, as well as friends of PIE, and learn practical strategies to help welcome, serve, and celebrate all students in your school community!
Register for a Session or Watch Previous Sessions
The Need for Inclusion
It is estimated that over 185,000 students with physical, cognitive, or behavioral differences attend Catholic schools. Of those students, only 7% have a formal diagnosis that would qualify them for additional services. Although these numbers are smaller than the national average enrolled in public schools (13%) it can be projected that the same needs exist albeit without the qualification. Aside from these students with identifiable differences, many more students have need (e.g., those traditionally limited because of race, poverty, religion, ability) and require support to be successful in a classroom setting. Furthermore, 87% of dioceses surveyed report that schools do not have the capacity to meet the needs of students with learning differences.
The Program for Inclusive Education is here to change that reality.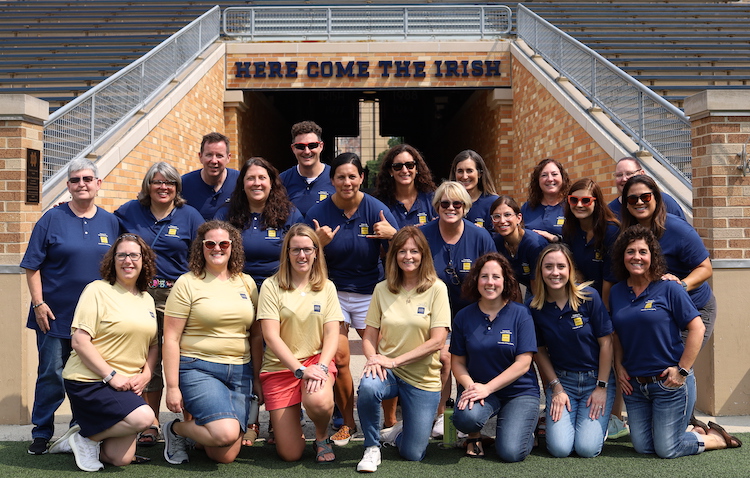 Advancing Inclusion in Catholic Schools
Since its inception in 2016, the Program for Inclusive Education has worked tirelessly—both through the 18-credit hour formation program and professional development experiences— to form a new generation of educators equipped with the tools and frameworks to bring inclusive education into Catholic schools. 
PIE Inclusive Educators Map
PIE Professional Development Map
Become an Inclusive Educator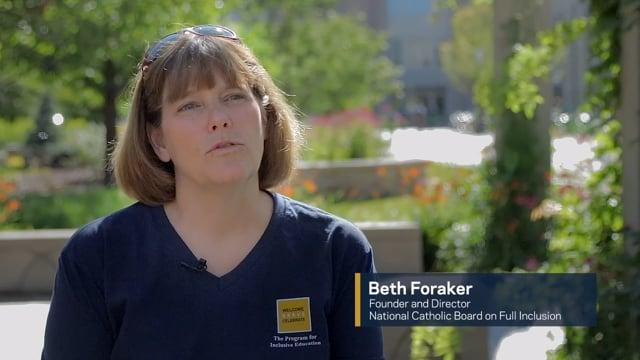 The Program for Inclusive Education offers an 18-credit hour educator formation program with deep expertise in educating and advocating for struggling learners. Completion of programming leads to additional certification in Exceptionalities: Mild Intervention.
The Program for Inclusive Education is a four-semester hybrid online/on campus experience delivered by a team of national experts. 
Summer I is 5 credits of online programing over 2 courses

Foundations of Inclusive Education
Critical Elements of Inclusive Education

Fall is 4 credits of online programming over 1 course

Literacy Methods and Assessment for Inclusion

Spring is 4 credits of online programing over 1 course

Advance Methods and Assessment for Inclusion

Summer II is 5 credits with 1 online course and 1 hybrid course

Collaboration, Communication, & Culture
Policy & Practice in Special Education
Participants must be an educator in a Catholic school to be considered for admission for the formation program. All educators—including those from public, charter, and non-Catholic private schools—are welcome to take individual courses or participate in our online professional development modules (please see the Professional Development section below for more details).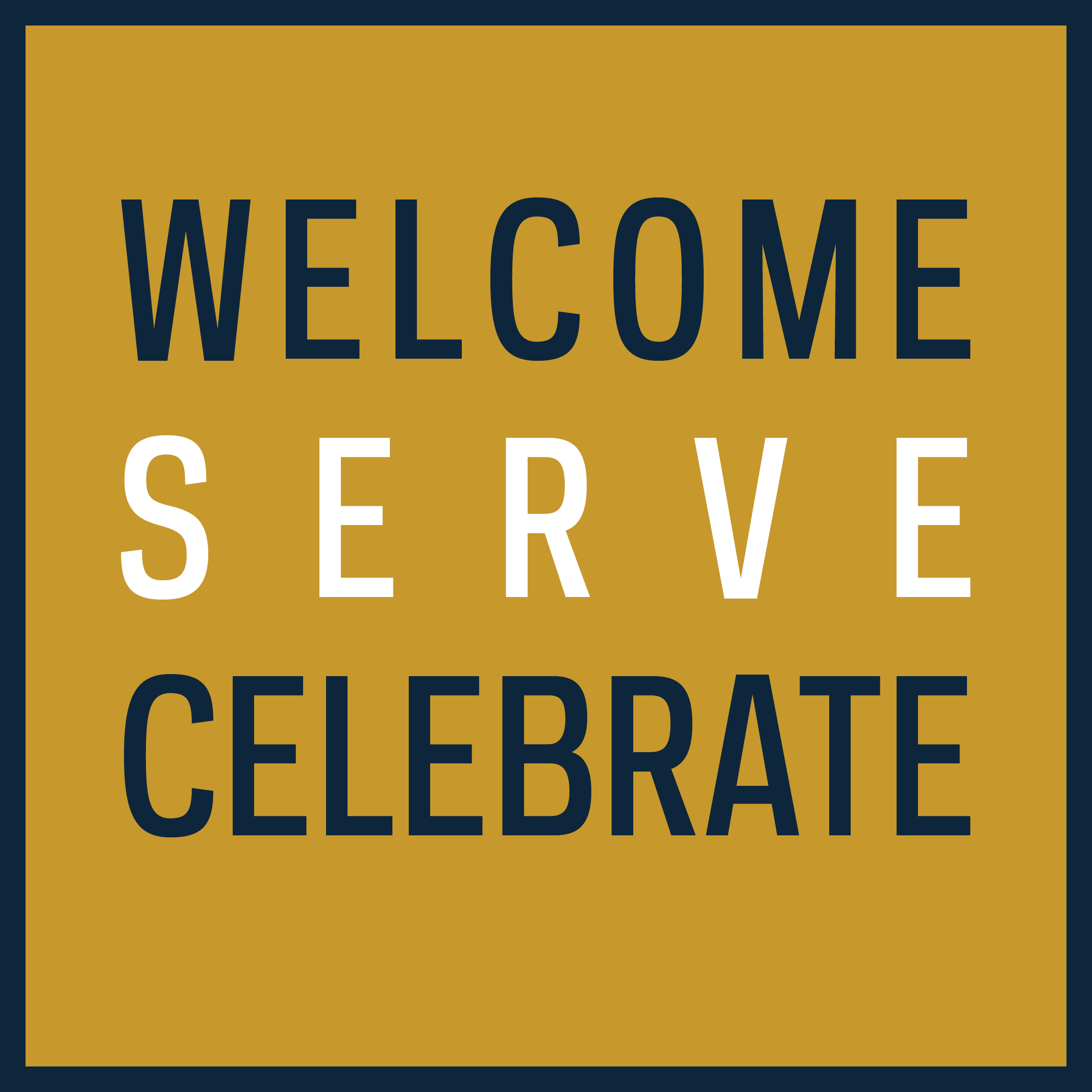 Program for Inclusive Education Blog
Our team would love to hear from you!
For more information on how you can become an Inclusive Educator, contact Abby Giroux at agiroux1@nd.edu or 574-631-7158.
If you'd like to learn more about PIE's professional development offerings, contact Dr. Christie Bonfiglio at cbonfiglio@nd.edu or 574-631-3430.