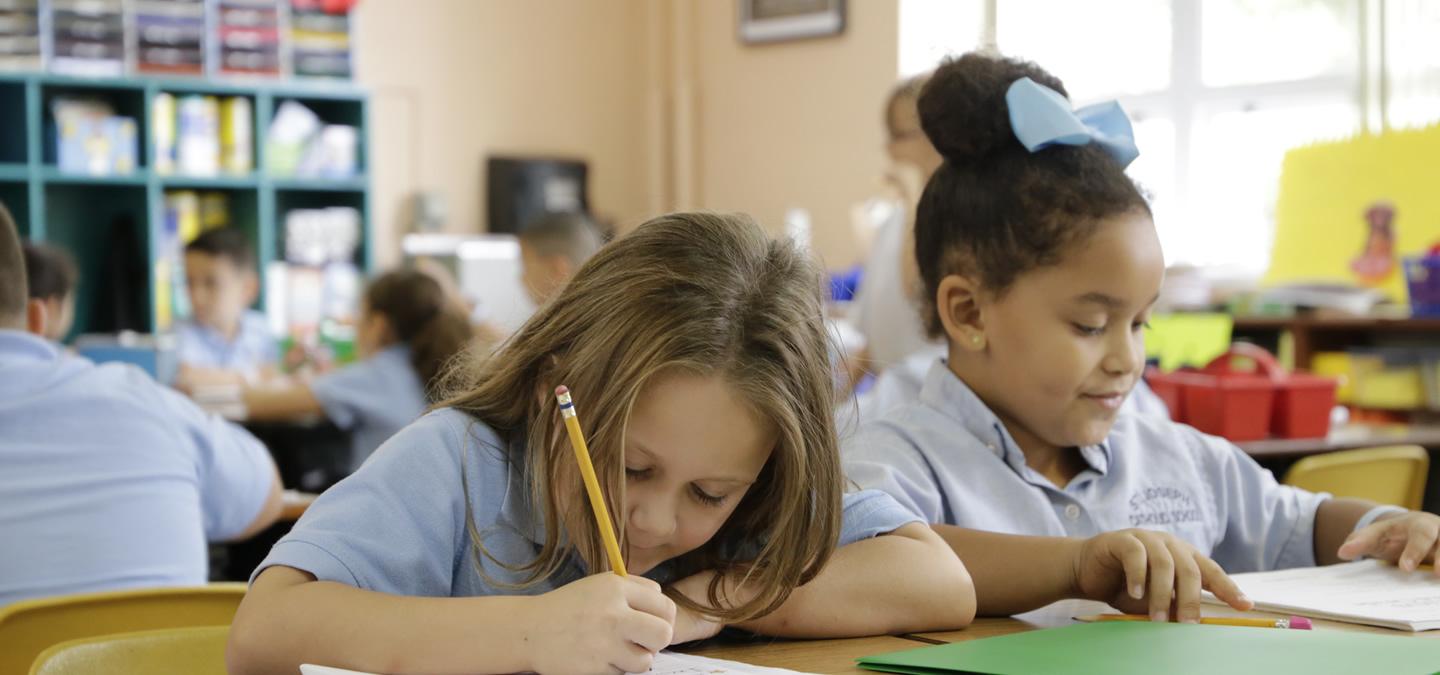 Welcoming, Serving, and Celebrating all Students
Catholic schools are called to serve justly and inclusively ensuring success for all learners. We believe all are welcome, creating a vibrant, Christian community that celebrates the God-given potential of every student. 
Pope Francis calls us to "build an educational relationship with each student, who must feel welcomed and loved for what he or she is, with all of their limitations and potential." Therefore, Catholic schools must do more to embrace their calling to serve all learners, including those who struggle with physical, learning, or behavioral challenges.
The Program for Inclusive Education (PIE) provides a spectrum of learning opportunities to foster the knowledge, skills, and dispositions for inclusive education through...
We believe
All students are made in the image and likeness of God. Inclusive teachers are animated by the principle of human dignity and celebrate the diverse and exceptional characteristics of each student.
We are called to educate all students inclusively regardless of need. Inclusive teachers imitate Christ the teacher and reach out to the margins of the classroom cultivating Christ's love, acceptance, and knowledge everyday.
Inclusion is intentional. Inclusive teachers are fully invested—building a culture of inclusion encompassing attitudes, skills, and dispositions while responding justly to ensure success for all students.
FREE Inclusive Education Resources!
Sign up to receive more resources from the Program for Inclusive Education and get a free copy of our "17 Strategies for Inclusion", a compilation of trusted resources to help students with academics, behavior, and executive functioning.
Every 2nd Tuesday of the month at 7 pm ET you'll meet members of the PIE Team, as well as friends of PIE, and learn practical strategies to help welcome, serve, and celebrate all students in your school community!
The Need for Inclusion
It is estimated that over 185,000 students with physical, cognitive, or behavioral differences attend Catholic schools. Of those students, only 7% have a formal diagnosis that would qualify them for additional services. Although these numbers are smaller than the national average enrolled in public schools (13%) it can be projected that the same needs exist albeit without the qualification. Aside from these students with identifiable differences, many more students have need (e.g., those traditionally limited because of race, poverty, religion, ability) and require support to be successful in a classroom setting. Furthermore, 87% of dioceses surveyed report that schools do not have the capacity to meet the needs of students with learning differences.
The Program for Inclusive Education is here to change that reality.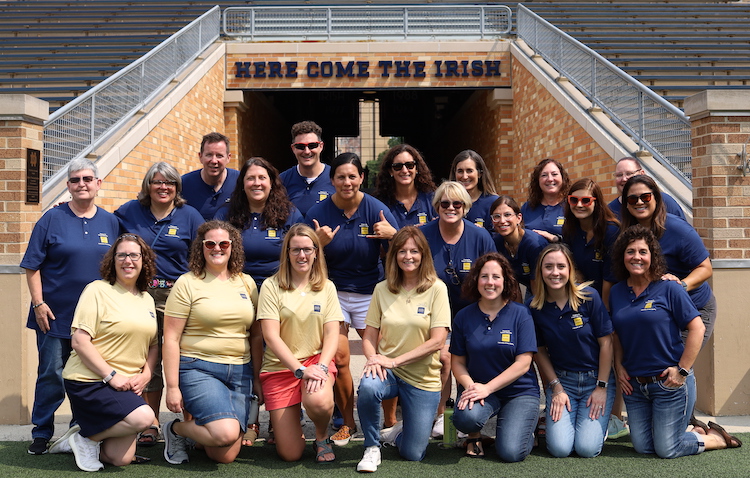 Advancing Inclusion in Catholic Schools
Since its inception in 2016, the Program for Inclusive Education has worked tirelessly—both through the 18-credit hour formation program and professional development experiences— to form a new generation of educators equipped with the tools and frameworks to bring inclusive education into Catholic schools. 
PIE Inclusive Educators Map
PIE Professional Development Map
Become an Inclusive Educator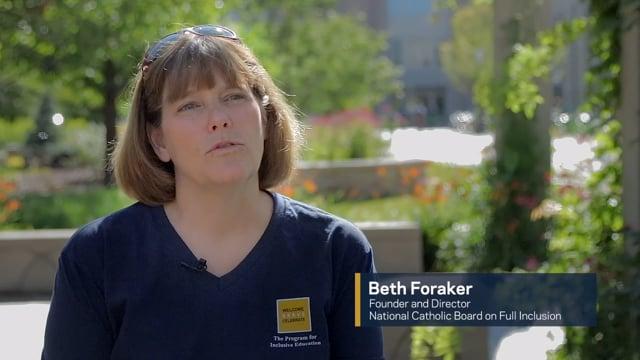 The Program for Inclusive Education offers an 18-credit hour educator formation program with deep expertise in educating and advocating for struggling learners. Completion of programming leads to additional certification in Exceptionalities: Mild Intervention.
The Program for Inclusive Education is a four-semester hybrid online/on campus experience delivered by a team of national experts. 
Summer I is 5 credits of online programing over 2 courses

Foundations of Inclusive Education
Critical Elements of Inclusive Education

Fall is 4 credits of online programming over 1 course

Literacy Methods and Assessment for Inclusion

Spring is 4 credits of online programing over 1 course

Advance Methods and Assessment for Inclusion

Summer II is 5 credits with 1 online course and 1 hybrid course

Collaboration, Communication, & Culture
Policy & Practice in Special Education
Participants must be an educator in a Catholic school to be considered for admission for the formation program. All educators—including those from public, charter, and non-Catholic private schools—are welcome to take individual courses or participate in our online professional development modules (please see the Professional Development section below for more details).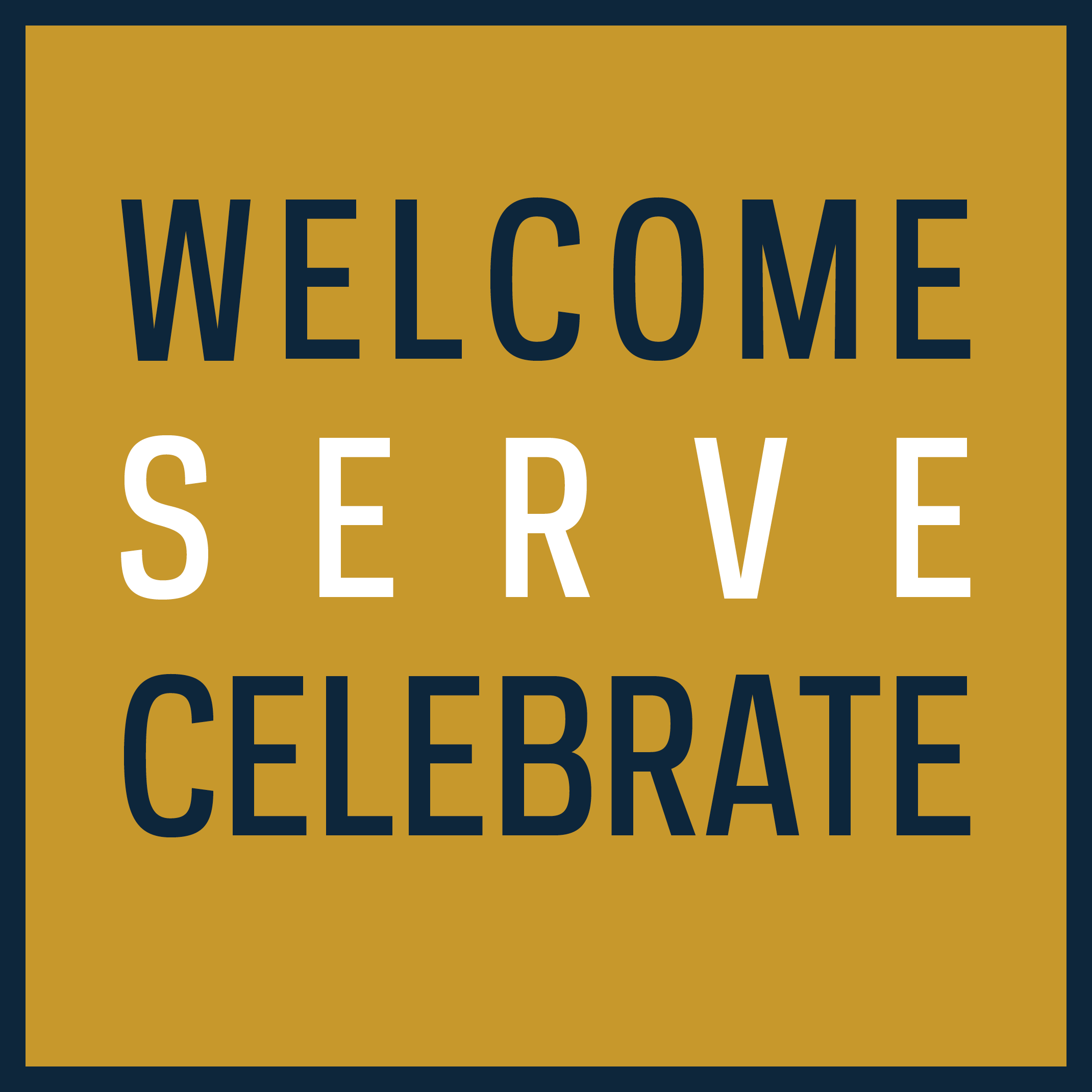 Professional Development
(Arch)Diocesan keynote sessions possible. General professional development offerings are being restructured. Check back for more information. Online professional development is available to all educators (both in Catholic and non-Catholic schools) and offers content specific online modules for continuing education credits. These modules may be taken individually or as an entire series across each semester. Offsite consultation is available throughout the academic year. 
Professional Development with the Program for Inclusive Education is not one-size-fits-all, much like the expectation for an inclusive classroom. Educators and students alike learn in multiple ways, and our goal is to offer many options to meet your needs. Educators can select from a variety of content modules and courses to advance their practices based on their own professional journeys. Additionally, schools/(arch)dioceses can create PD packages combining several offerings at a reduced rate. PIE is very intentional about differentiating its content based on specific needs. Contact PIE for consultation to customize your experience.
The Holy Father reminds us that "our communities still have difficulties in practicing true inclusion and a full participation that finally becomes ordinary and normal. This requires not only specific techniques and programs, but first of all acknowledgement and welcoming of faces, tenacious and patient certainty that each person is unique and unrepeatable, and each excluded face is an impoverishment of the community." Our professional development is constructed on the foundational understanding of the assets our diversity of learners presents in our schools.
Professional development establishes a theoretical framework, instills a culture of service, and provides the necessary skills to ensure success for all learners in the classroom. PD is research-based and cultivates best practice.
Prospective content topics include the following:
Multi-Tiered Systems of Support (e.g., Response to Intervention and Positive Behavior Supports)
Behavior—Foundation and theory, practical applications, and accommodations
Instruction—Differentiation, data analysis, interventions, and accommodations
Student Support Teams—Collaboration and data-based decision making
Executive Functioning—Foundation and theory, practical applications, and accommodations
Universal Design for Learning (UDL) and the interface of technological supports
Strategic support for students with learning differences
There is a range of learning opportunities through the Program for Inclusive Education.
On-site PD consists of half-, full-, or two-day workshops customized to meet your current needs.
Online professional development is available through the edX platform, offering content modules for continuing education credits that may be taken individually or as an entire series across each semester.
Off-site consultation is available across the academic year.
(Arch)dioceses have been successful in securing and allocating Title funding to underwrite these offerings for similar ACE professional development opportunities.
Contact us today to learn more about how we can help you meet the needs of all learners! Christie Bonfiglio, Ph.D. - cbonfiglio@nd.edu, 574-631-3430
Online Learning Modules
Includes four 3-hour units that can be completed independently or as a package. 
Integrates research, videos, and evidence-based practices, supporting students with disabilities and struggling learners. 
Allows for an interactive, self-paced experience.
Provides multiple opportunities to self-reflect or continue the discussion with others in your school.
Offers an opportunity to engage in live, virtual discussions with experts in the field.
Inclusion in Catholic Schools: Serving ALL Learners
Understanding Behavior
Multi-Tiered Systems of Support (MTSS)
Universal Design for Learning (UDL)
Modules are delivered through the Canvas Catalog learning platform across the full calendar year.
Cost for each module is $100 per educator ($300 for the entire package). Contact PIE to explore school discounts: cbonfiglio@nd.edu or 574-631-3430.
Schools may schedule 60-minute, interactive virtual conversations with member(s) of the PIE team to extend learning. These 60-minute conversations serve as great additions to faculty or professional learning community meetings. Cost is $500 per session.
Completion certificates will be emailed at the end of the calendar year in December. Requests for early receipt may be made.
Resources
Sign up to receive more information and resources from the Program for Inclusive Education and get a free copy of our "17 Strategies for Inclusion", a compilation of trusted resources to help students with academics, behavior, and executive functioning.
Looking for help to access Title funds for your students? Check out this free guide from the PIE team! 
PIE teaches evidence-based practices that are applicable for students of all ages (preschool through high school). Want to learn more about PIE and these practices?
Please check out this resource to read more about the experiences and practices PIE inclusive educators from around the country. 
Can't Do vs. Won't Do
Ever wonder why your student isn't completing a task? Many times it is perplexing and you don't know how to proceed. Is it that he/she can't do it or won't do it? Depending on that answer, you will intervene differently. A Skill vs. Performance Assessment or more commonly known as a Can't Do vs. Won't Do Assessment, can efficiently provide you the information you need to address the issue effectively.
1. Identify Barriers and Eliminate Them
Barriers to learning exist. They may be part of the school's adopted curriculum or something in the physical classroom setting. Identify these barriers and then eliminate them to alter the learning experience for all students. Reflect on the barriers in your classroom. A few examples of barriers with solutions include:
2. Offer Students a Variety of Ways to Demonstrate Understanding
Multiple choice, vocabulary matching, and essay quizzes/exams are not meant for all students. Offer them options to demonstrate what they know. Consider assessments that allow variety while providing understanding–creating a digital story book, a brief video, an audio podcast, a poster, or a simple cartoon. While we may not be able to replace traditional assessments, we can mix and match formats for learner variability. In this way, you can gauge understanding, engage your learners, and make assessment "fun." Unique demonstrations include:
3. Know What's Happening at Home
Sure, we all communicate with our students' home environments. Some of us use a weekly email, create a newsletter that offers updates, or utilize parent conferences to share needed information. Others might look to catch parents at drop-off and pick-up. Maybe you do a combination of these to ensure information on classroom events, activities, and assignments are shared with the home environment. But is this primarily a one-way street? Simply information dissemination?
Use tools that promote two-way communication, allowing parents to report happenings at home. A Google doc can facilitate ongoing interaction to report important events, challenges, and successes. Perhaps it is a repository for posting completed assignments, accessing various classroom resources, asking questions, or offering suggestions. Communication tools include:
4. Learn Something New Because You Want To, Not Because You Have To
Learning is a continuous process, and professional requirements often find us enrolled in a course or workshop. Continuing education credits and courses are always helpful, but don't forget about just-in-time learning. Consider the growing digital resources at your fingertips. Just-in-time learning sites include:
5. Integrate Technology with Instructional Practices
The growth in technology tools, particularly applications, can be overwhelming. Don't worry about staying on top of each and every app; instead, identify a tech tool that supports the area of instruction you are concentrating on or looking to reinforce or improve. A few ideas include:
6. Work on the Power of 2 or Maybe 10
Get further connected to access classroom information. Utilize Facebook, Twitter, or Pinterest to follow fellow educators, professionals, or parents who post instructional ideas and ways to further engage our learners. It's amazing what 280 characters and periodic checks (maybe once a week) offer in strategies. Or, go old school and join a listserv to obtain daily or weekly updates.
Classroom strategies can be found on:
7. Look to Unplug
What? Isn't this contrary to Resolution #6? Reconsider the social media that occupies part of your day or week looking for resources that takes you down that rabbit hole. Disconnect from resources that are overwhelming and offer too much information not applicable to your classroom. This might include the myriad of email lists you have subscribed to that clutter your In Box with lesson plan ideas, instructional strategies, and links to websites that you simply do not have time to consider, and yet, feel guilty about not reviewing. Simply unplug from these resources. They make you feel as if you are not doing enough or offer the just-in-time information/solution that you can't apply tomorrow. Identify the social media/digital time-zappers and simply unplug.
8. Create an Active Learning Space
Explore ways to further involve your students in their own learning. Give them a voice in how they learn and options available to demonstrate understanding. Let them be decision-makers by offering a variety of options. Urge students to align learning to "real issues" relevant to their community, their future, or ideas that impact them and the broader family/community. Use instructional materials that push students while supporting them with structured "guard rails." Encourage experiences that promote movement in the learning process, reinforcing engagement with peers, educators, and the broader community.
Successful inclusion requires the use of research-based practices. The following guide provides resources to assist educators in meeting the needs of all students.
Journal of Catholic Education Special Issue: Inclusion in Catholic Schools 

The Program for Inclusive Education team—Christie Bonfiglio, Michael Faggella-Luby, and Sean Smith—joined by Michael Boyle, served as guest editors for a special issue of the Journal of Catholic Education that focuses on inclusion in Catholic schools.
Program for Inclusive Education Blog
Our team would love to hear from you!
For more information on how you can become an Inclusive Educator, contact Abby Giroux at agiroux1@nd.edu or 574-631-7158.
If you'd like to learn more about PIE's professional development offerings, contact Dr. Christie Bonfiglio at cbonfiglio@nd.edu or 574-631-3430.